Fann Wong Biography & Wiki
Who is Fann Wong ?
Fann Woon Fong is popularly known as Fann Wong . She was born on 27 January 1971 in Singapore. She was born to Fann Chin Khew and Wong Siew Toy. She is a Singaporean actress, singer and model. At Singapore's Star Awards 1995, Fann became the first actress to win both the Best Actress and Best Newcomer awards in the same year. After gaining regional exposure and popularity in Asia through film and television productions, she became the first Singaporean actress to break into Hollywood, playing Chon Lin in the 2003 film Shanghai Knights. She was also the youngest actress to have earned an "All-Time Favourite Award" at the Star Awards. She married actor Christopher Lee on 29 September 2009.
She is a contracted artiste under MediaCorp and managed under Huayi Brothers and Catwalk Production House. She is referred to as MediaCorp's "Ah Jie" (senior actress) together with Zoe Tay and Xiang Yun for being among the first locally trained artistes.
Fann Wong Early life and career
Wong was a child actor while in primary school and featured in several SBC children's programmes. At the age of 16, she won a beauty contest organised by Her World, a Singapore fashion magazine. She started a successful modelling career in Singapore, and spent the next two years modelling part-time while taking her GCE 'A' Level examinations at a private school. She afterward earned a diploma in fashion merchandising from LIFS. a Singaporean television producer discovered her and cast her in Dreams Come True, a Singapore drama series. Fann soon starred in two more Singapore television series, The Challenger and Chronicle of Life.
In late 1996, Fann released in Singapore her first Mandarin pop album Fanntasy, which contained a duet (theme song of her TV drama 'Brave New World') with Taiwanese singer Jeff Chang. The album was retitled I Live Alone and repackaged with two additional songs for the Taiwanese market and won 4 IFPI platinum sales awards in Taiwan, marking the start of Fann's regional success.
In 2002, Fann became the first Singaporean actress to play a major role in a Hollywood production as Chon Lin in Shanghai Knights. 2013 became a new beginning for Fann. She has set up her own studio at the end of 2012, and ended her contract with Huayi Brothers, signed a new contract with Taiwan management agency Catwalk.
Who is Fann Wong Dating ?
Fann Wong got married with an actor Christopher Lee on 29 September 2009.
We don't have any information about her past affairs & dating.
What is Fann Wong Net Worth in 2020?
Fann Wong's net worth is $100,000 – $1M.
Quick Facts
Fan Wong Personal Details
Birthday: January 27, 1971
Age in 2020 : 49
Birth Country: Singapore
Birth Name: Fann Woon Fong
Famous As: Fann Wong
Spouse / Husband: Christopher Lee (m. 2009)
Children / Kid: Zed Lee
Parents: Fann Chin Khew, Wong Siew Toy
Siblings : Fan Wen Qing ( younger sister)
Brother : 1
Sister : 2
Zodiac sign : Aquarius
School / College : Temasek Secondary School
Occupation / Job : Actress, Model, Singer
Net worth : $100,000 – $1M
Fan Wong Body Measurements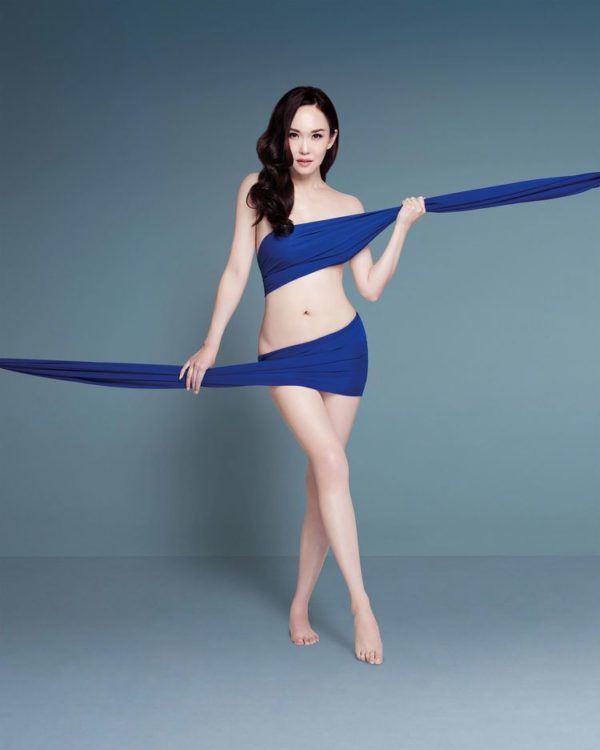 Height : 1.71 m
Weight : 55 Kg
Body Measurement : 34-28-35
Hip size : 35 inches
Waist size : 28 inches
Bra size : 32 inches
Shoe size : N/A
Hair color : Dark Brown
Eye color : Dark Brown
Fan Wan Awards
Star Awards 1995: Best Actress & Best New comer
Star Awards 2000 : Special Achievement Award
Star Awards 2005 : All-Time Favourite Artiste
2007 : China Bai He Jiang
2008 : West Hollywood International Film Festival, Best Actress
2013 : Asian Song Festival, Best Asian Artist
2013: China HuaDing Awards, Most Popular Asian Actress
Fan Wan Controversy /Facts / Scandal
She has had only one prior romance known to the public; an 11-year relationship with businessman Anthony Chan.
Fann and Lee have collaborated eight times in television productions, and have played lovers in six of these.
In September 2008, it was rumoured she would be marrying Lee.
In 2002, Fann became the first Singaporean actress to play a major role in a Hollywood production as Chon Lin in Shanghai Knights.
Costing at S$5 million, their wedding was featured in an infotainment show called The Wedding.
Fann's hobbies include illustrating comics, shopping, and eating.
Fan Wan website
For move updates, Please visit Celebmezzo .