Samragyee RL Shah Biography & Wiki
Who is Samragyee RL Shah?
Samragyee Rajya Laxmi Shah or Samragi RL Shah is a Nepali model and actress. She gained popularity after her lead role in the movie Dreams opposite Anmol K.C. She has also appeared in various Nepali music videos and on the cover pages of various magazines like M&S.
It was reported that Samragyee beat 23 competitors before she was chosen for her role in Dreams. Prior to joining the Nepalese movie industry, Samragyee worked as a model, walking on the catwalk and appearing in different product promotions.
Early Life & Education
Samragyee Rajya Laxmi Shahwas born on 18 November 1995 in Kathmandu. Her father, Mahesh Bikram Shah, used to be a model in his youth and her mother is a housewife. Samragyee has ancestral roots in Nepal's Shah (royal) dynasty.
Samragyee's parents moved to Birgunj, Parsa when she was still a small child. She attended a private school in Birgunj in her childhood. However, after completing grade 3, she was sen to a Delhi-based Sai Baba school in India for further studies. Samragyee completed her higher secondary education from the Royal Academy, India. As of 2016, she is pursuing a Bachelor's degree in Social Work.
Career As a Model & Actress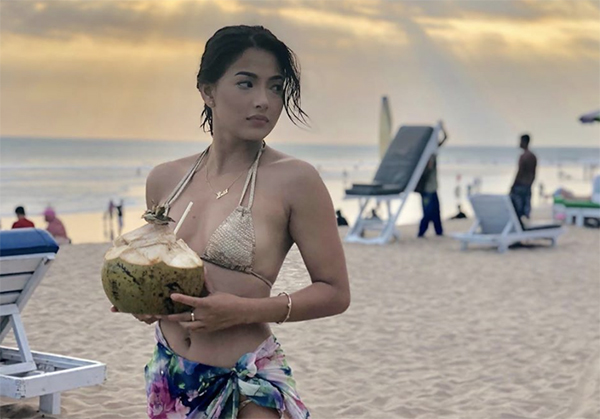 In November 2014, Samragyee was the second runner up at the Face of Classic Diamond jewelers fashion competition and was awarded NRS 25000. She reportedly received many offers for movies and fashion shows after the event.
In media interviews, Samragyee says that shed had always wanted to be a model since her childhood and had took up modelling as a hobby since her school days. She was among top 3 models of her school in India. When she was in grade 7, she started watching Victoria Secrets' fashion shows on TV and was impressed by them.
Samragyee's first movie Dreams became a commercial and critical success and she received the best newcomer actress award at the FAAN 2016. As second movie Samragyee featured with Salim Man Baniya in the film A Mero Hajur. This movie was directed by Jharna Thapa.
Although her second movie did not break the box office record, her popularity did not decline. She acted in the third movie Timi Sanga along with Aakash Shrestha, Nazir Husen. She also played a lead role in her fourth movie Intu Mintu Londonma. The film will star the popular YouTuber DHIRAJ MAGAR from the UK. In Kaira, Shah appeared in the lead role alongside actor Aaryan Sigdel. The film was commercially unsuccessful
In 2019, Shah worked on Maruni, starring alongside Puspa Khadka and Rebika Gurung. aruni failed to impress audience, and the box office. Rato Tika Nidharma is released on 27 September 2019, on occasion Dashain, the Hindu festival of Nepal but the film failed at box office.
Who is Samragyee RL Shah dating ? Is she single or married?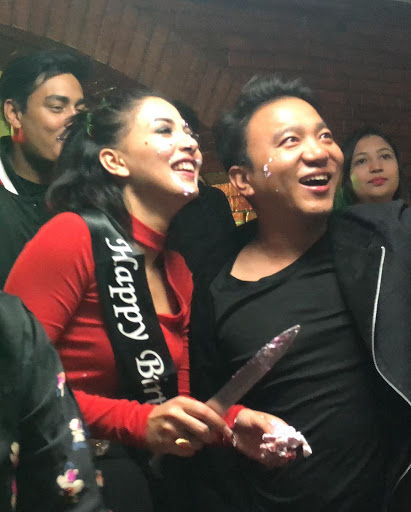 As of 2016, Samragyee lives with her parents and hasn't spoken publicly about her relationship or a boyfriend. Samragyee's father Mahesh Bikram Shah used to be a model and now runs a restaurant business in Birgunj. In a media interview when asked whether Samragyee and Anmol were attracted to each other in a romantic way, both replied that there was nothing like that and were just good friends.
She has been in a relationship with Mayenk Khadka. She posted some of her picture with her boyfriend on Facebook and on Instagram.But now she broke up with Mayank and she is in a relationship with Devank Rana. Shah has dated Devanksh SJB Rana since 2018 .She posted a holiday picture with her boyfriend on Instagram.
Samragyee RL Shah Net worth in 2020
Samragi RL Shah is one of the best actress of Nepal. She is highest paid Nepali actress too . So, she has net worth around 1.5 to 2 crores.
Samragyee RL Shah age in 2020
25 years
Quick Facts:
Personal Information
Full Name: Samragyee Rajya Laxmi Shah
Real Name: Samragyee Rajya Laxmi Shah
Nick Names: Samragi RL Shah, Priyanka Shah
Birthday: November 18, 1995
Age: 25
Birth Place: Birgunj, Nepal
School : Sai Baba school in India
College/University: The Royal Academy, India (+2)
Education: BSW (NIMS)
Profession: Nepalese actress, Model
Nationality: Nepalese
Ethnicity/Race: Asian
Religion: Hindu
Zodiac: Libra
Known for: Movie Dreams opposite Anmol K.C
Net Worth : Approx. 10m NRS
Salary: 5-15 lakhs/film
Samragyee RL Shah Body Measurements
Height: 5 feet 7 inches
Weight: 50 kg
Feet Size: N/A
Dress Size: N/A
Shoe Size: N/A
Body Measurement: 28-26-28
Chest Size: 28
Waist Size: 26
Hip Size: 28
Bra/ Breast Size: 28 B
Body Type: Slim
Hair Color: Black
Eye Color: Light Brown
Net Worth: N/A
Samragyee RL Shah Movies
First Movie – Dreams (2016)
Debut Video– Dami (2014)
A Mero Hajur
Timi Sanga
Intu Mintu Londonma
Kaira
Maruni
Rato Tika Nidharma
Samragyee RL Shah Awards
FAAN Awards, 8th Dcine Awards, NFDC Award 2016
NFDC National Film Award -2016
Kamana Film Award -2016
NAAN Awards – 2018
Family
Father: Mahesh Bikram Shah
Mother: Neha Rajya Laxmi Shah
Sister: N/A
Brother: 1 Younger Brother
Spouse/Husband: Unmarried
Boyfriend/Affairs/Dating: Anmol KC, Mayenk Khadka, Devanksh SJB Rana
Children: N/A
Facts/ Controversy/ Scandal
She was rumored in the past to be in Relationship with famous actor Anmol KC.
Samragyee was the second runner up at the Face of Classic Diamond jewelers fashion competition and was awarded NRS 25000.
She is linked with Royal Family and generation of Prithvi Narayan Shah.
She has huge crush on Leonardo DiCaprio.
She is highest paid Nepali actress, paid 1.6 million (1,600,000) (NPR), for project Rato Tika Nidharma (2019) .
Website