In the midst of the scandal, Lindsay Lohan broke the silence. A few years ago a video was released where the actress was struggling with her fiancé Egor Tarabasov. He was trying to retrieve the mobile phone which she had in her hands-and it all ended badly. The events took place on a beach in Mykonos in Greece. After it was made public, the redhead decided to speak out.
"The truth is that I wanted things to work, but now I'm not so sure I could," the actress told the "Daily Mail". Furthermore, she confessed that she still hasn't been able to take off her engagement ring (with a four-carat emerald). She also has not been able to delete the romantic photos of both on Instagram, a social network on which she has almost five million followers.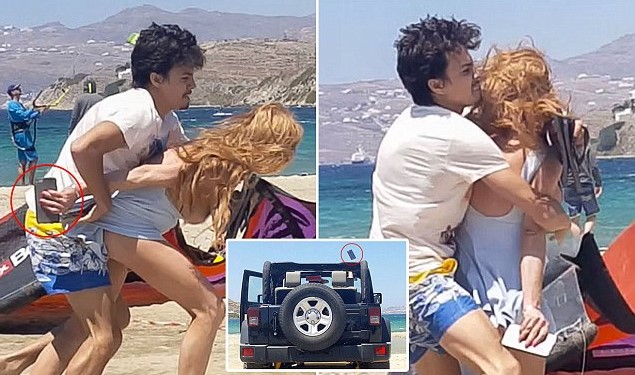 "I am not an angel, but I have tried to fix things. Now the ball is in your court. I have suggested couples therapy, but there comes a point where I have to put myself first, and also think about my career, which I have worked very hard on, "she detailed.
In addition, she rescued: "I do not want to disappoint my fans for not being the strong woman I have become," she added and was also encouraged to write on Instagram: "No woman can be hit and stay with that person if he's not ready to say sorry."