Ever since the actress Arpita Mukherjee's name cropped up in a scam involving her 'friend' and former West Bengal minister Partha Chatterjee, the actress has been trending on social media.
After the massive amount of money recovered from her flat by ED, reports suggest that the investigation officers also found several sex toys from Partha's 'intimate friend' Arpita's house. Meanwhile, actress Sreelekha Mitra also took a dig on this whole episode and wrote in Bengali, which loosely translates to, 'Ahare… Parthababu can't make a wish? Listen, age is not a barrier, caste is not a barrier, Sex baar baar #EgiyeBangla. Did Partha fail? The nation wants to know.'
When Arpita Mukherjee Refused To Exit Car!!
Dramatic scenes at Joka ESI Hospital. Arpita Mukherjee cried while being dropped from the car. She did not want to get out of the car. Finally she was dragged from the car by force. After that she was admitted to the hospital. Arpita sat on the road in front of the emergency department of the hospital while being dropped from the car. She was forced into a wheelchair. After that she was admitted to the hospital. Partha Chatterjee and Arpita were brought to Joka ESI Hospital on Friday morning for a health check-up. That's when this incident happened.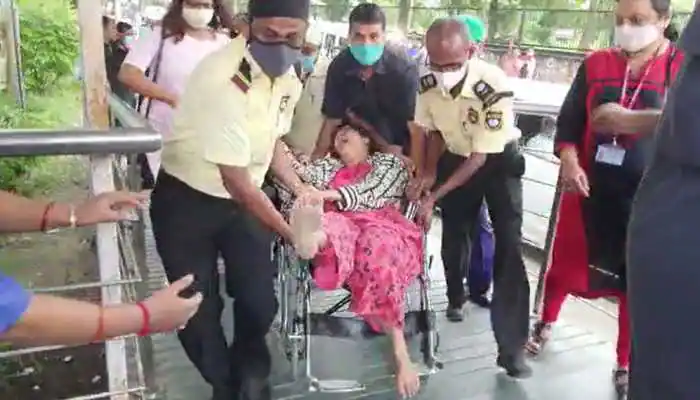 The Calcutta High Court has ordered that Partha and Arpita have to undergo a medical examination within 48 hours. According to that order, two people were brought on Friday.