While accepting a Best Actress award in Las Vegas, Katherine Heigl came within a whisker of exposing her b**b. Host Billy Bush stepped in and saved the day, holding her strap in place and giving the actress the chance to say a few words without worry of showing too much flesh.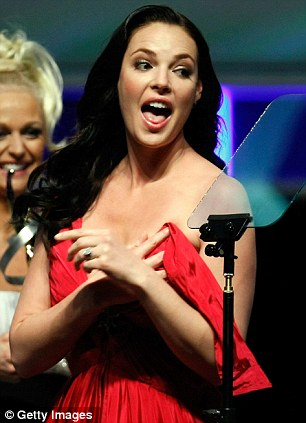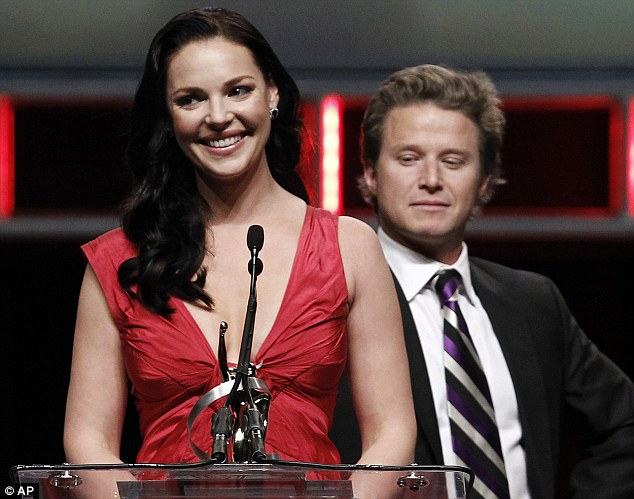 The actress was so shocked that she found it difficult to finish her speech. "Oh my," Billy Bush Tweeted. "Hosting showest awards in LV. Heigl comes up to get the award, dress strap breaks…I hold her top on while she accepts!" A rep for Heigl tells UsMagazine.com: "She appreciated Billy's 'support.'"
After receiving her award, she went backstage and found a pin to secure the strap before heading to the photographers' enclosure to show off her new award.