Kamala Harris' stepdaughter, Ella Emhoff, is quickly making a name for herself in the fashion industry and she proved that when she walked the runway during New York Fashion Week. The 23-year-old was a model on the Prabal Gurung catwalk when she rocked a flowy green blouse with nothing underneath, that clearly showed off her bare chest.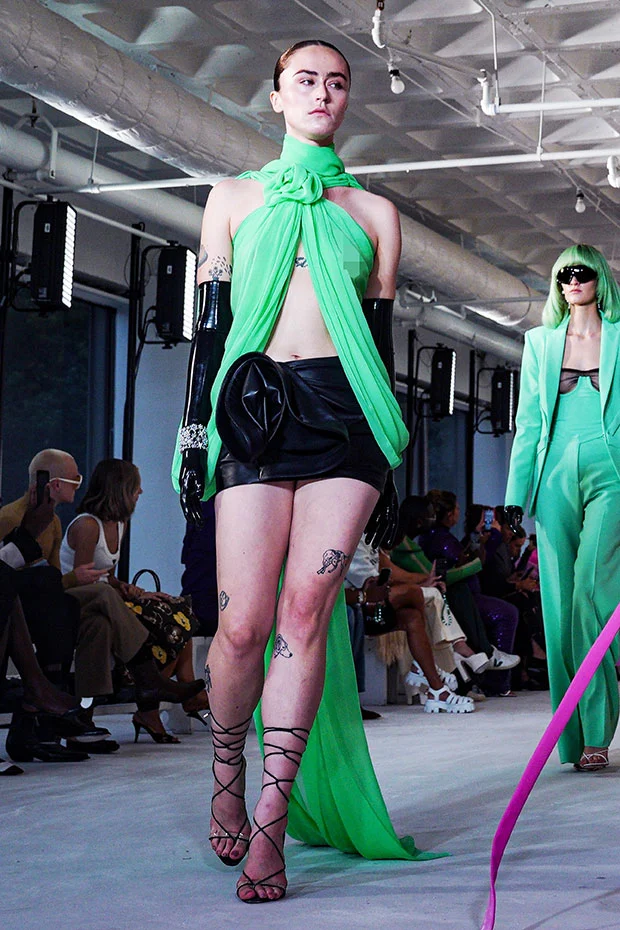 Ella rocked a choker neck, bright green, sheer chiffon blouse that was tied in the front and fastened with a flower. The loose, flowy top just barely draped over her chest and she went braless underneath, revealing her bare breasts and nipples as she walked. Her entire stomach was also on display in the shirt, which flowed behind her and draped across the floor.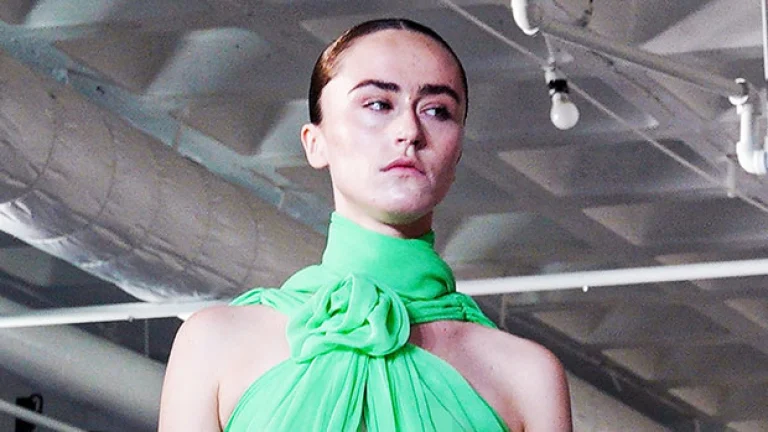 Ella styled the green top with a low-rise, super short black leather mini skirt that was tied on one side. A pair of black strappy leather heels, black latex over-the-elbow gloves, and a diamond bracelet cuff completed her runway look.